Order from the bar when ready
Flight of 4 - $12
10oz Glass - $5.50
16oz Sleeve - $6.50
20oz Pint - $8.00
A local favourite and brewery mainstay. The Blonde Ale is a highly drinkable go-to for any occasion. Always dependable in character and quality - Like the beer version of a good bud.
Aroma: Bready, buscuity, with subdued hops.
Colour: Light gold. Brilliantly clear. White head with moderate persistence.
Flavour: Soft malty sweetness

Feel: Light body with a crisp, dry finish. Med - hi carb.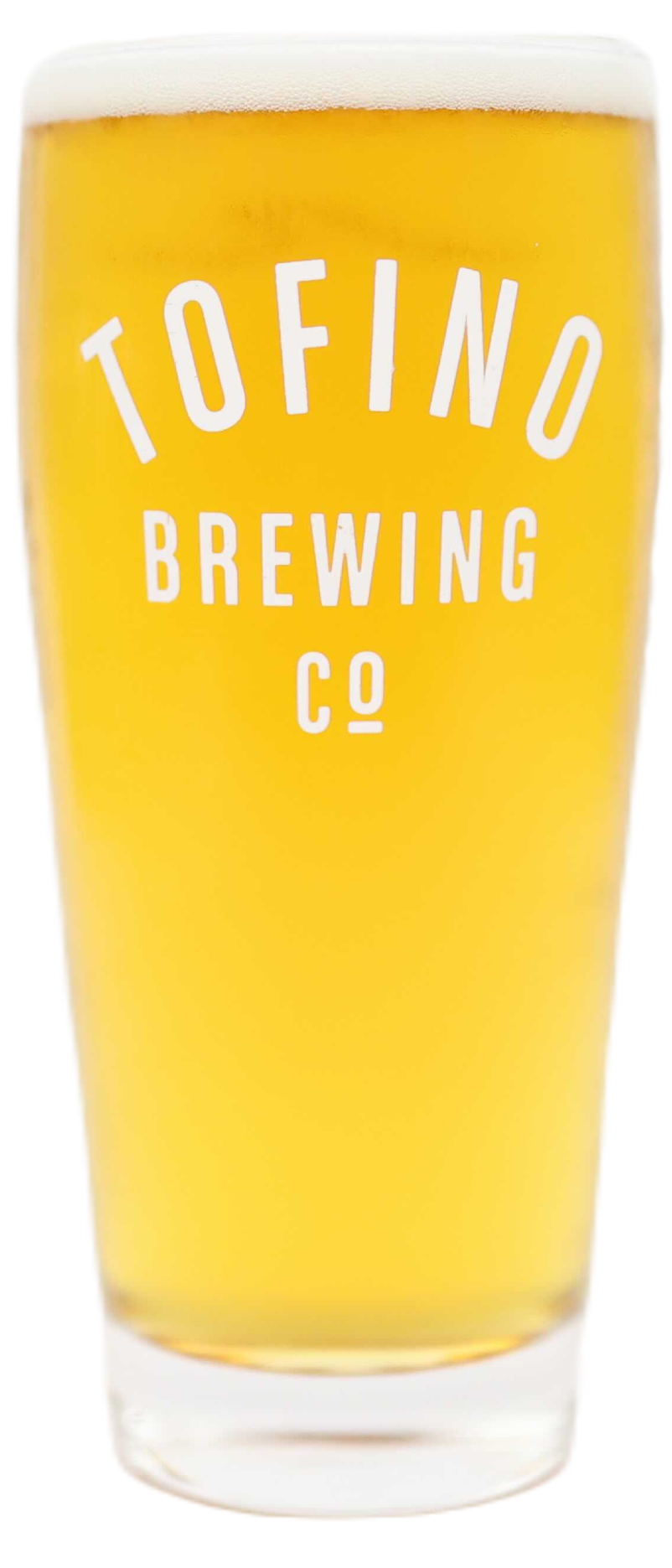 A clean, crisp traditionally brewed lager. Fermented cold, conditioned slowly and hopped delicately, this is a refreshing and carefully crafted beer.

Aroma: Light, grainy Pilsner malt with subtle spicy hops.

Colour: Light gold and creamy, persistent head.
Flavour: Crisp and dry with a balanced earthy bitterness.
Feel: Light body, sharp, dry finish. Medium carbonation.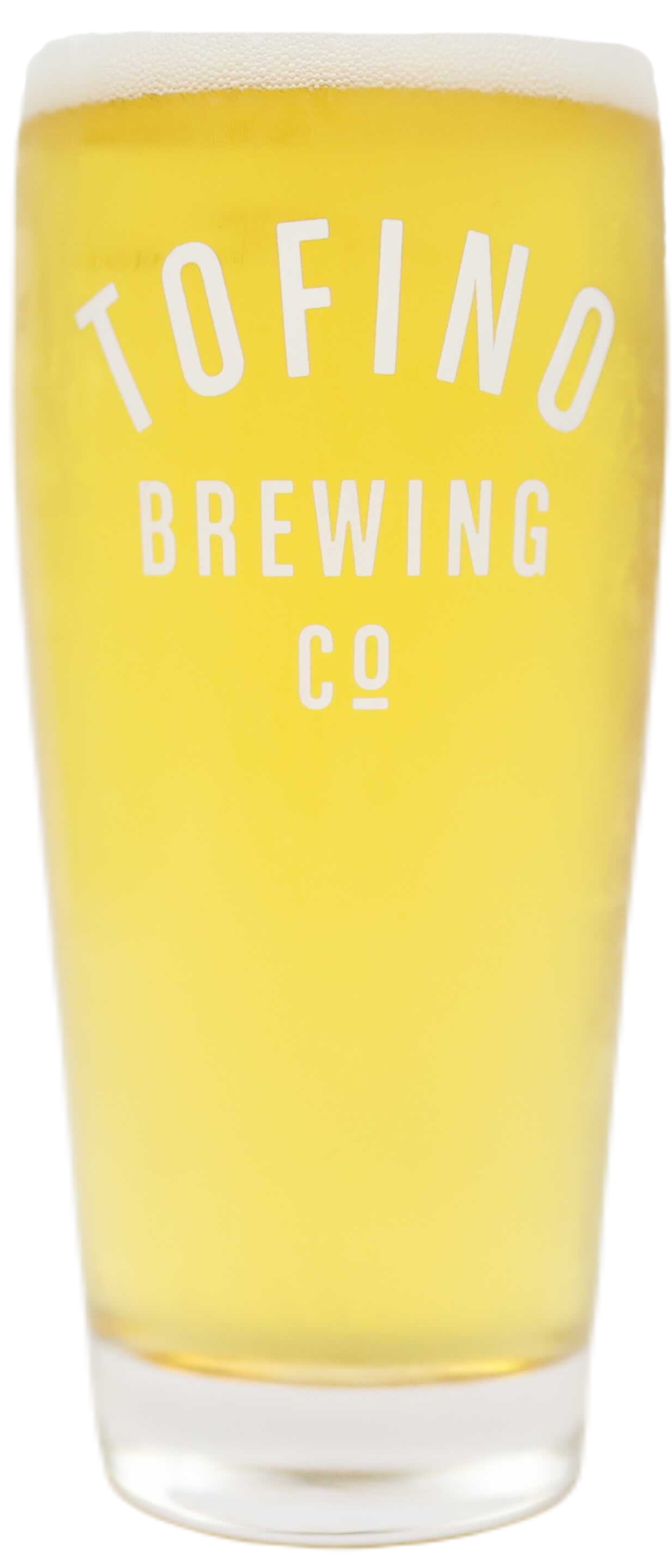 Our Flagship - the first beer we ever brewed. We call it a west coast pale ale but it really lives in a category of its own. Full flavoured toasty crystal malts balanced with PNW hops - Tuff City brewed.

Aroma: Caramel, toasted graham cracker. Moderate citrus hop.

Colour: Copper to deep amber. Creamy off-white head. Bright clarity.

Flavour: Caramel. Prominent crystal malt. Raisin and dried fruit. Medium bitterness.

Feel: Medium body with no lingering sweetness.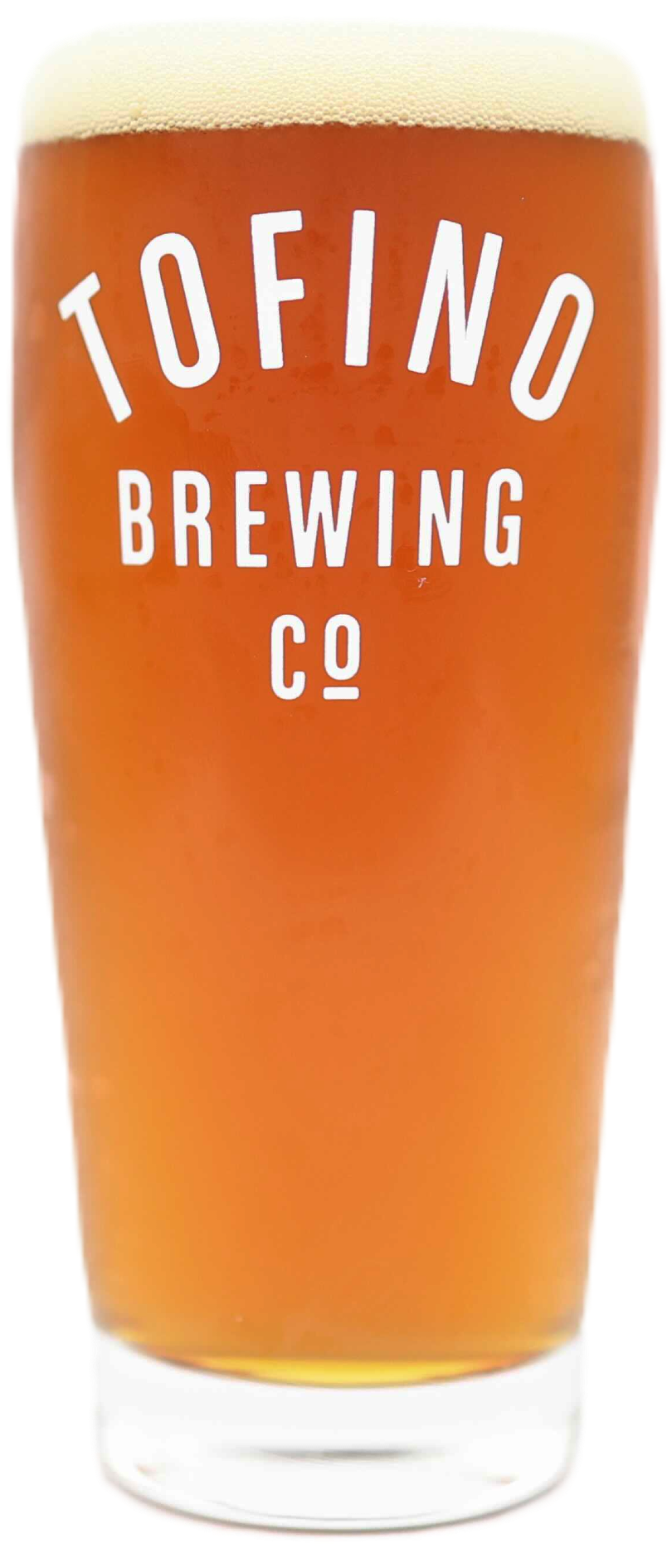 Brewed with local, sustainably harvested kelp, this beer is born from the pacific coast. Strong, full bodied, showcasing deep, dark roasted malts. Kelp provides an incredibly unique umami-like balance to the sweet, malt body - think salted dark chocolate.

Aroma: Roasty, slight coffee. Umami from kelp.
Colour: Jet Black, with deep red hues at the edges. Tan head lasts throughout.

Flavour: Prominent roast and bittersweet chocolate. Slight coffee balance with a perceptible oceanic salinity and umami character.

Feel: Full bodied, rich and creamy.
This hazy IPA eloquently introduces its Eureka and Cashmere hops. Heavily hopped and beautifully balanced, as if straight from the ether.

Aroma: Tropical fruit, citrus and melon.
Colour: Light in colour with subtle cloudy haze.

Flavour: Juicy, tropical fruit in the forefront.
Feel: Clean and dry, with a balanced finish.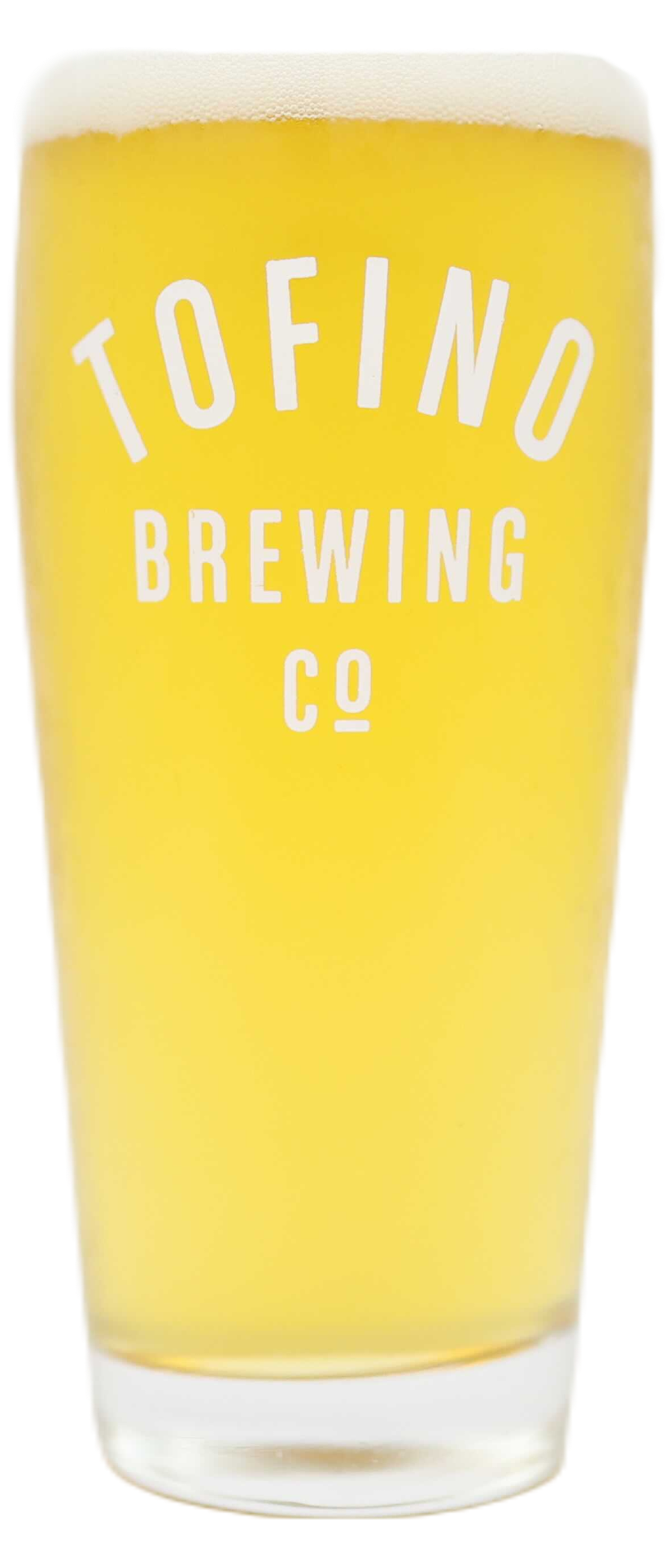 Tasting Room exclusive! Black Currant (or Cassis) imbues a beautifully balanced combo of sharp tartness and berry sweetness to this refreshingly soured beer.

Aroma: Jammy, fruit/berry aroma with a touch of earthiness.
Colour: Deep red hue with a pink fluffy head.
Flavour: Tart and berry-forward with malt balancing the finish.
Feel: Medium bodied with a dry, astringent finish.
Wonders of Nature Kettle Sour 5.5%
This dry-hopped kettle sour employs the microbiological wonders of the natural world to produce a perfectly tart, complex and vibrant beer. Expressive ale yeast layers fruity esters on pronounced hop character.
Aroma: Lemon/Lime. Oak aged chardonnay.

Colour: Light straw.
Flavour: Tart, clean sourness. Slight tannic bite. Soft malt with bright lemon and citrus fruit.

Feel: Wheat and Oats fill out the body.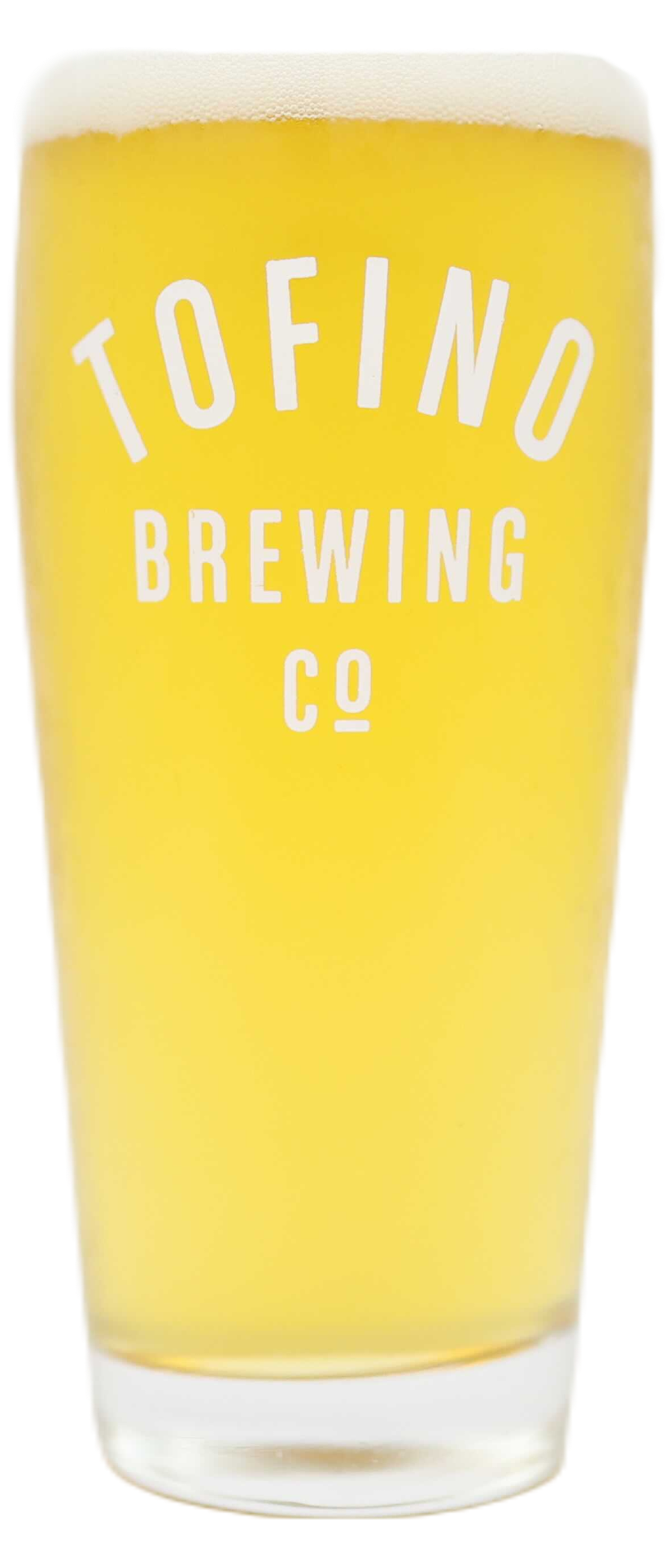 Dimension Ascension - 5.5%
This dry-hopped pale ale elevates it's hops to the highest possible heights. Late-hopping brings big, juicy hop character while keeping bitterness in balance.
Aroma: Tangerine, tropical fruit, grapefruit. Bright and fragrant with pronounced esters.
Colour: Tawny orange to deep gold. Slight haze. White fluffy head.
Flavour: Slight malty sweetness rounds out a hop forward palate.
Feel: Wheat/Oats, hop oils fill out the body.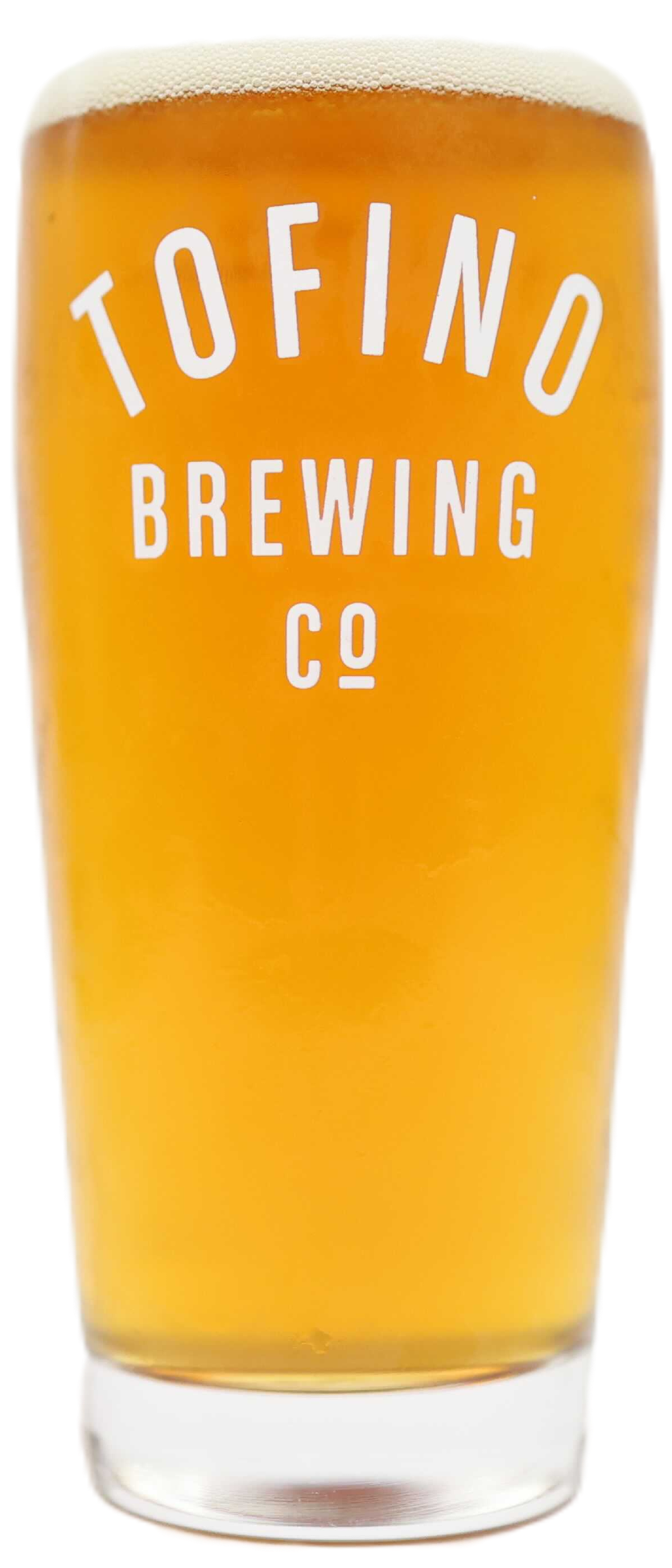 Cosmic Wave Double IPA - 9%
Join us on a transcendental journey free from the shackles of physical existence and beyond the known realms of consciousness. Let your mind's eye guide you to the astral planes of extrasensory non-being where we will collectively ride the cosmic waves of unity deep inside the endless barrel of the infinite void. Also, this is a strong, hoppy beer.

Aroma: Bold hops, tropical fruit.
Colour: Pale orange to copper.
Flavour: Dank, citrus and pine. Definitely hoppy and warmingly boozy balanced with sweet malty undertones.
Feel: Medium with moderately high carb.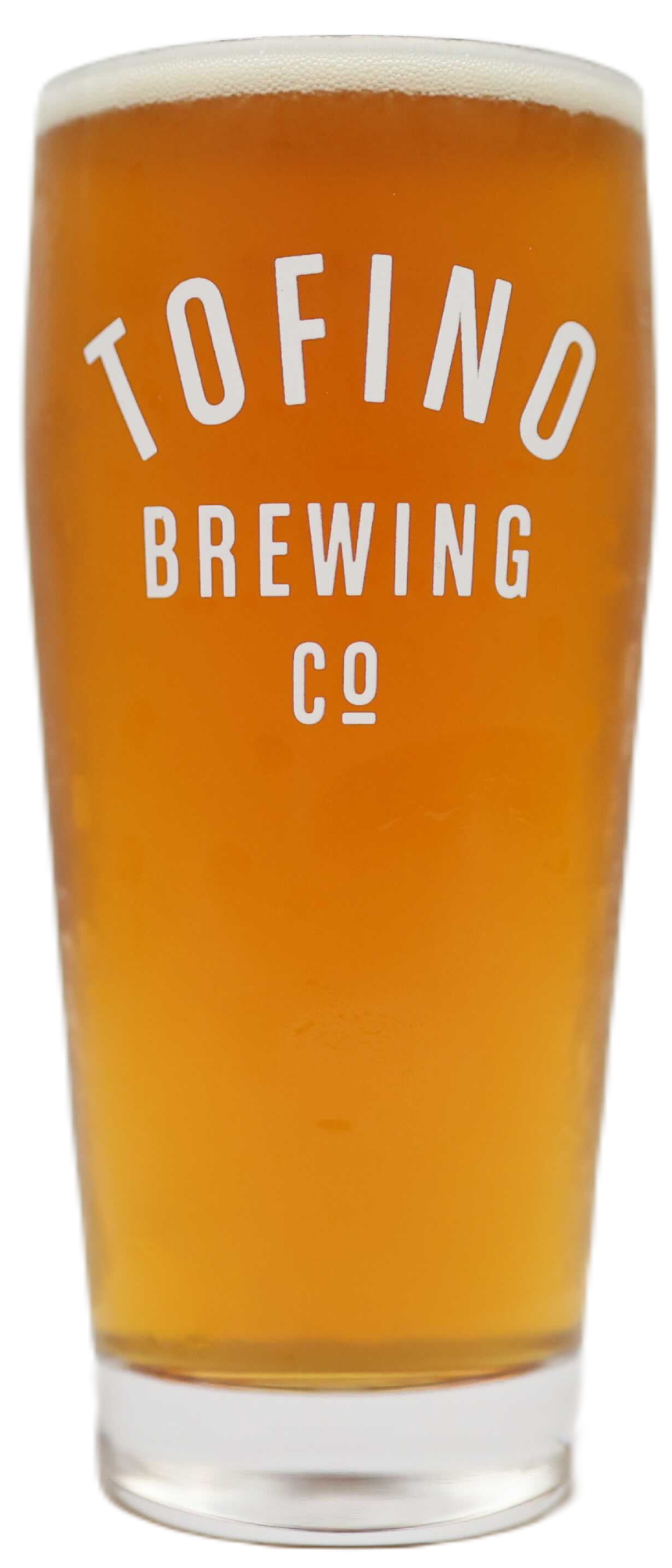 Tasting Room exclusive! A traditional Bohemian Pilsner brewed with European malts and ample Czech Saaz and Tettnang hops. Our nod to the old world.

Aroma: Earthy, grassy, lemon and spice.
Colour: Bright, clear, slight caramel.
Flavour: Harmonious balance of malt and earthy, spicy bitterness.
Feel: Crisp and sharp.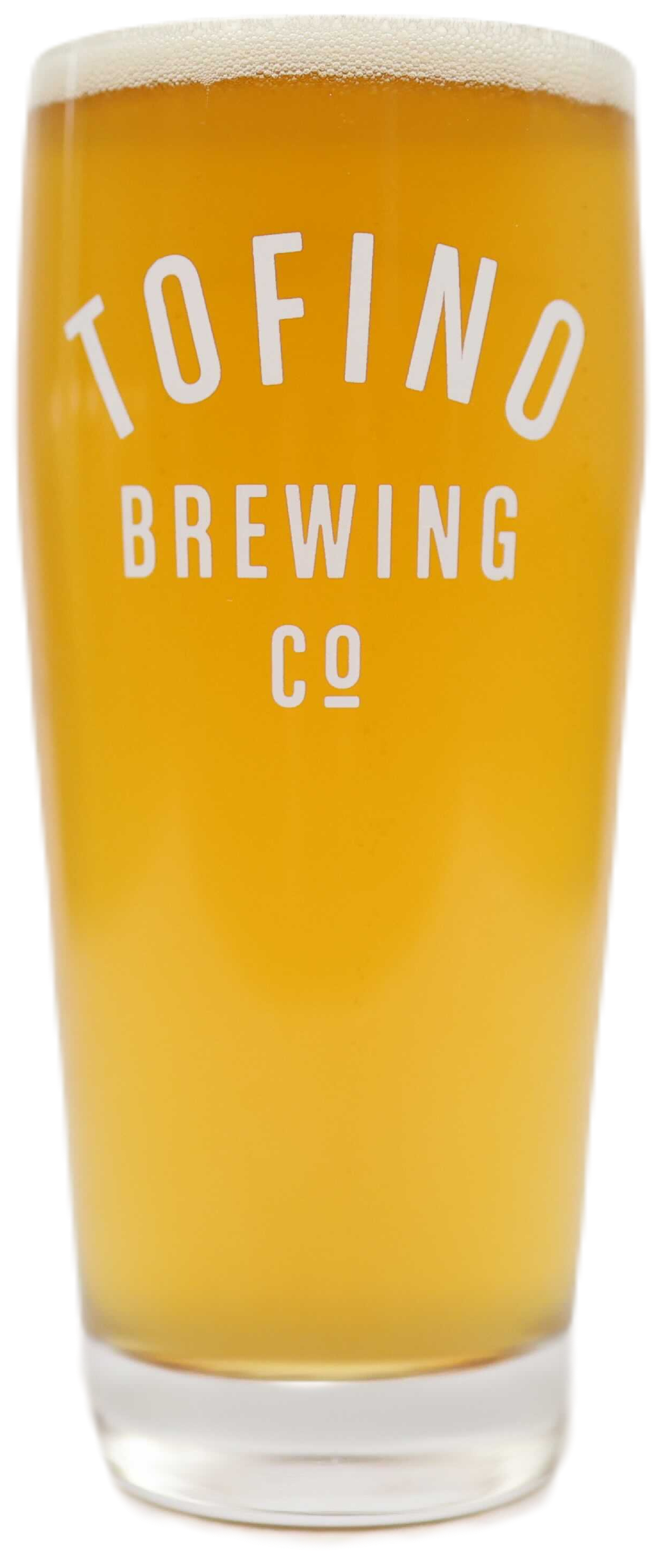 This very special seasonal release has become our most anticipated and sought-after beers. Conditioned with fresh, hand-picked Sitka Spruce tips, this beer is a springtime walk in the rainforest - in a glass.

Aroma: Fresh spruce and pine like the woods in the rain.
Colour: Golden, thick, pillowy, persistent head.
Flavour: Spruce! Orange, slight resinous pine. Firmly bittered for balance.
Feel: Medium body with a silky finish.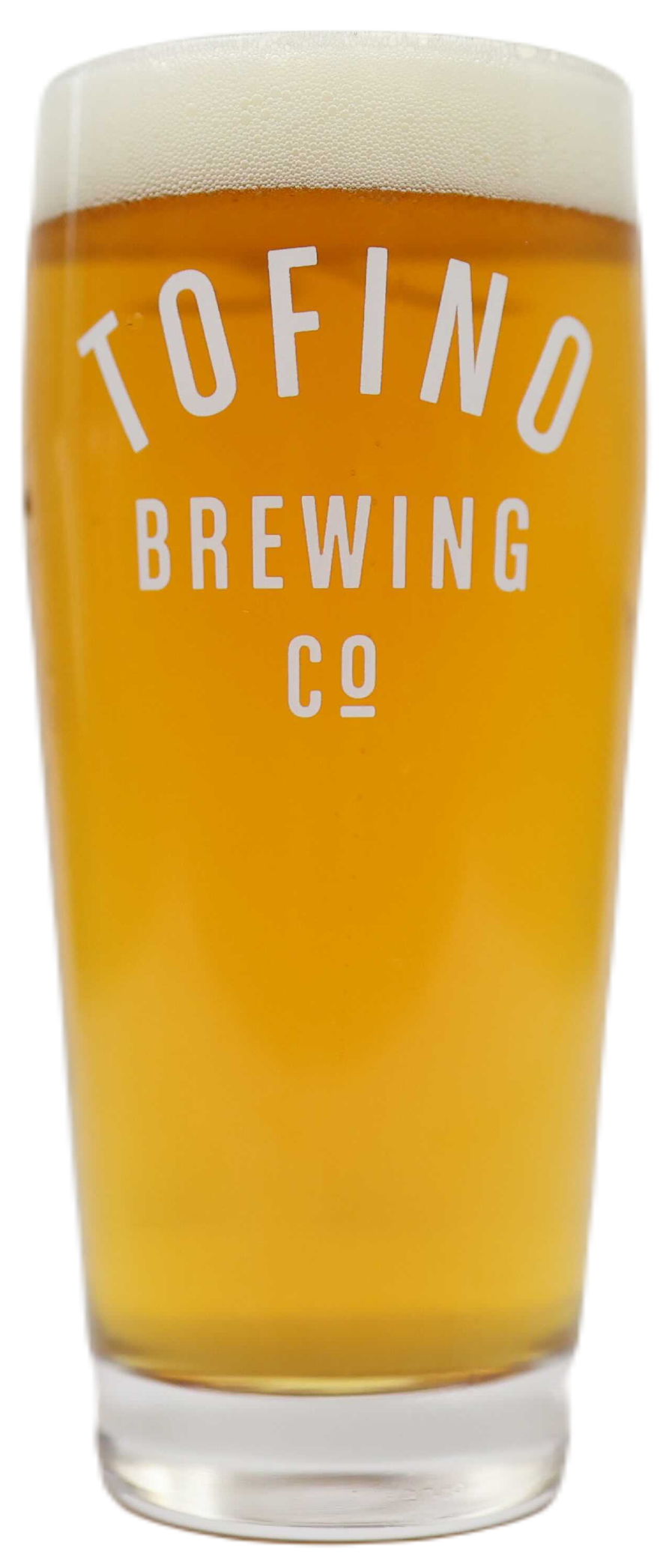 Tasting Room exclusive! This small batch experimental brew lets the notoriously fast and hot Kviek yeast run wild. Finished with very expressive, New Zealand grown WAI-ITI hops.

Aroma: Hoppy with notes of lime and stone fruit.
Colour: Orange to gold.
Flavour: Complex fruit and citrus. Moderate hops round out this beer. Light enough to have a few.
Feel: Light, refreshing body, softer carb.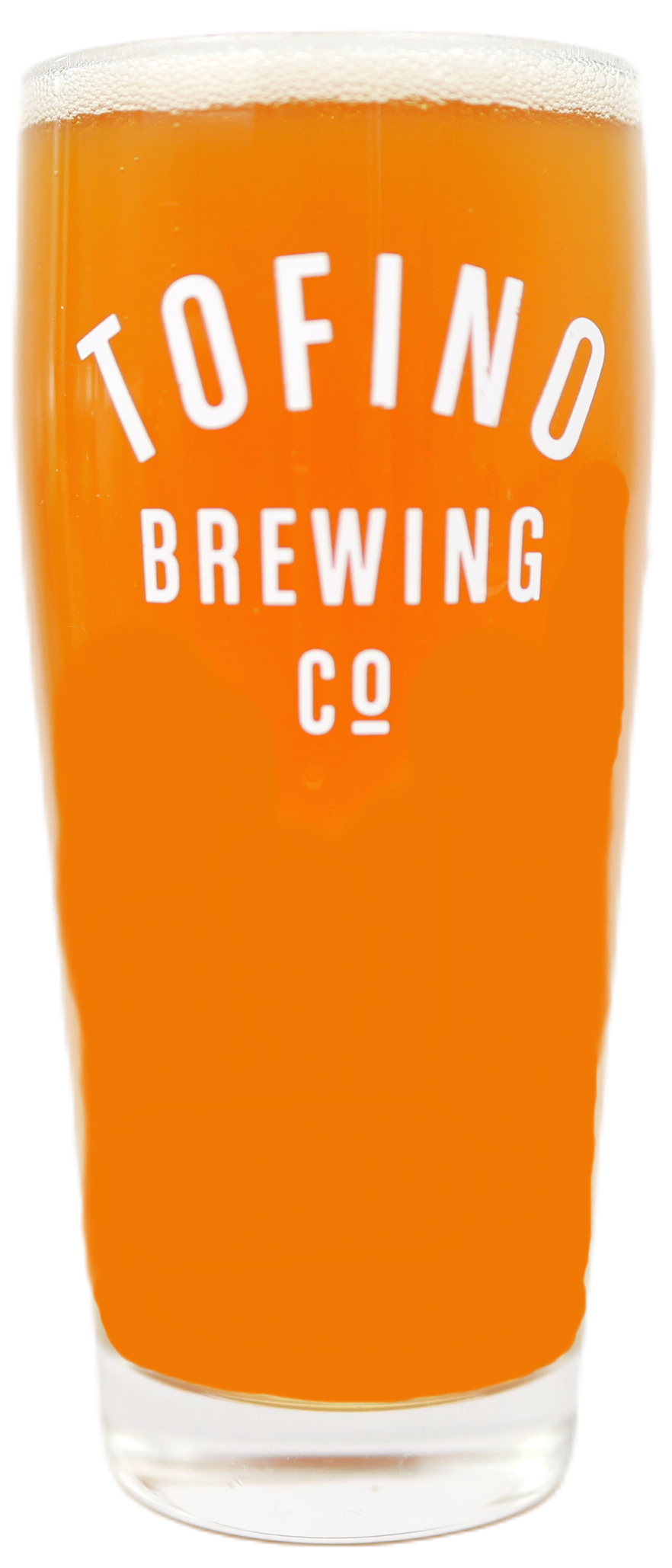 10oz Glass - $6.50

16oz Glass - $7.50
20oz Glass - $9.00
Rotating ravens Moon Cider
A mix of Merridale Cider and Blonde Ale. Feel free to request a different beer to mix.
A mix of San Pellegrino and Lager. Feel free to request a different beer to mix.
Boylans Cane Cola - $3.00

Lemon San Pellegrino - $3.00
And yes we also have water, just ask one of the bartenders for a glass

An amazing Japanese Diner inspired food truck is just outside our doors! Head on over to the food truck whenever you're ready to place your order.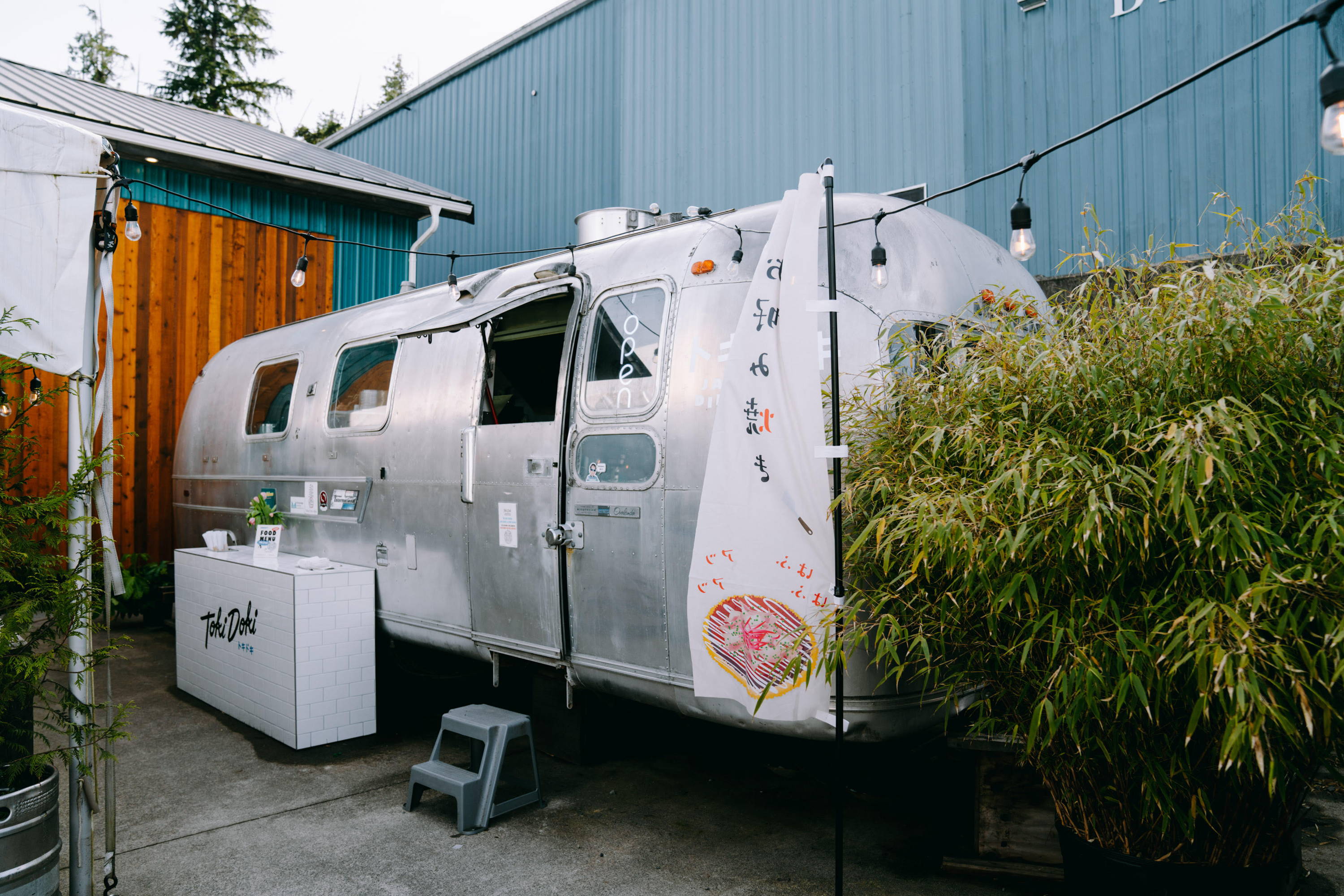 TOKI DOKI Baked Pretzel - $7.50
Smartfood Popcorn - $3.00
Rold Gold Pretzels - $3.00
Hardbite Chips - $3.00
Charcuterie Boards - $20 (limited availability)