TOFINO LAGER
ABV: 5.0%
A clean, crisp traditionally brewed domestic style lager. Fermented cold and conditioned slowly, this refreshing and bright beer finds its strength in simplicity. And crushability.
TUFF SESSION ALE
ABV: 5.0%
Our Flagship - the first beer we ever brewed. We call it a west coast pale ale but it really lives in a category all its own. Full flavoured toasty crystal malts balanced with PNW hops. Tuff City brewed.
BLONDE ALE
ABV: 5.5%
A local favourite and brewery mainstay. Authentically craft in its conception and unwavering in quality and dependability. The Blonde Ale is a highly drinkable go-to for any occasion.
ETHEREAL IPA
ABV: 6.7%
This IPA eloquently introduces its Eureka and Cashmere hops. Heavily hopped and beautifully balanced, straight from the ether.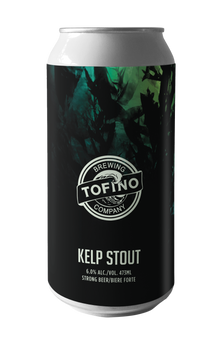 KELP STOUT
ABV: 6.0%
Brewed with local, sustainably harvested kelp, this beer is born from the pacific coast. Strong, full bodied, showcasing deep, dark roasted malts. The salinity of the kelp provides an incredibly unique umami-like balance to the sweet, malt body - think salted dark chocolate.
COSMIC WAVE DOUBLE IPA
ABV: 9.0%
Join us on a transcendental journey free from the shackles of physical existence and beyond the known realms of consciousness. Let your mind's eye guide you to the astral planes of extrasensory non-being where we will collectively ride the cosmic waves of unity deep inside the endless barrel of the infinite void. Also, this is a strong, hoppy beer.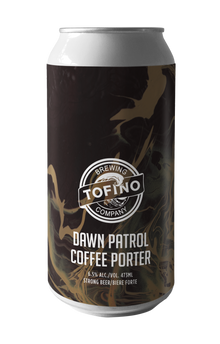 DAWN PATROL COFFEE PORTER
ABV: 6.5%
This rich, full porter is brewed in collaboration with Tofino Coffee Roasting using Guatemalan and Peruvian beans. Generous additions of bourbon soaked vanilla beans tame bitterness and accentuate subdued oak tannins.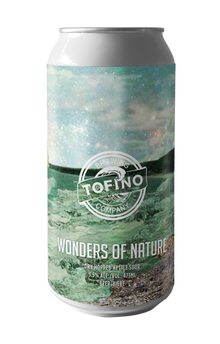 WONDERS OF NATURE
ABV: 5.5%
This complex, vibrant dry-hopped kettle sour employs lactobacillus to lower its PH and provide a tart, clean acidity. Expressive ale yeast layers fruity esters on a pronounced hop character. Truly a wonder of nature. 
DIMENSION ASCENSION
ABV: 5.5%
This dry-hopped pale ale is brewed to elevate its hops to the highest possible heights. Late-hopping imbues a big, juicy hop character while keeping bitterness in balance. 
DARK LAGER
ABV: 4.5%
Our take on a classic German Schwarzbier. Rich, roasted malt notes harmonize with the clean, crisp character of a lager.
SPACED HAZY IPA
ABV: 5.5%
Mired in a galactic-scale mystery and confounding scientific uncertainty, the exact origins of this hazy IPA are as theoretical and unknown as the universe in which we float. The nebulous yeast allows for celestial liberation of tropical flavours previously hidden in the earthbound ingredients. Unbound thiols in the experimental hop additions create an entropic expansion of flavour as endless as outer space. Plus, we spaced on brewing a hazy to date so we're making up for it with this one.
SPRUCE TREE ALE
ABV: 6.5%
This very special seasonal release has become our most anticipated and sought-after beers. Conditioned with fresh, hand-picked Sitka Spruce tips, this beer is a springtime walk in the rainforest - in a glass.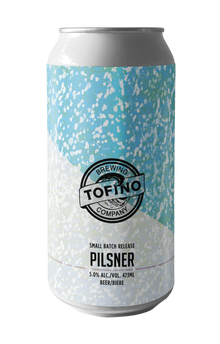 PILSNER
ABV: 5.0%
SURFWAX SERIES
Small Batch Release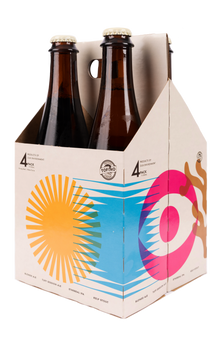 PRODUCTS OF OUR ENVIRONMENT
MIXED 4-PACK
Our greatest hits packaged in sleek 500ml glass bottles. Includes Blonde Ale, Tuff Session Ale, Ethereal IPA, & Kelp Stout.
TASTING ROOM EXCLUSIVE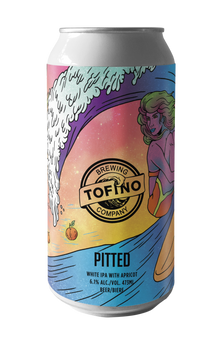 PITTED
ABV: 6.1%
For International Women's Day this year, the gals at TBC brewed up PITTED, a white IPA with apricot. The project was spearheaded by our very own brewer, Karlie Pretty-Macdonald developed collaboratively with the women of TBC.
One dollar of every can of PITTED sold will be donated to Westcoast Community Resources Society, a non-profit organization with programs dedicated to helping Women in Tofino and surrounding communities.
ARCHIVED
LITE BRIGHT IPA
ABV: 4.0%
SURFWAX SERIES
Small Batch Release
ARCHIVED
SUN WEIZEN
ABV: 4.0%
SURFWAX SERIES
Small Batch Release
ARCHIVED
TROPICAL PALE
ABV: 5.0%
SURFWAX SERIES
Small Batch Release
ARCHIVED
BELGIAN ALE
ABV: 5.2%
SURFWAX SERIES
Small Batch Release
ARCHIVED
DRY IRISH STOUT
ABV: 4.2%
SURFWAX SERIES
Small Batch Release
ARCHIVED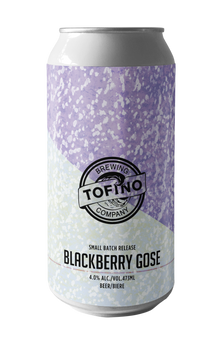 BLACKBERRY GOSE
ABV: 4.0%
SURFWAX SERIES
Small Batch Release
ARCHIVED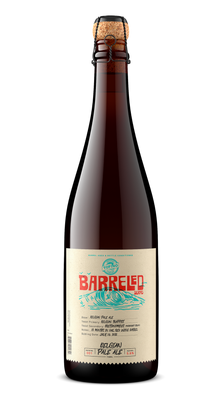 BARRELED SERIES V.1
ABV: 5.6%
BATCH NO. 001 Belgian Pale Ale
This award winning Belgian Pale Ale spent 18 months in Oak, red wine barrels and has been bottle conditioned and hand-corked/caged to enjoy now or cellar for years to come. Fermented primarily with a belgian trappist yeast and secondarily with Brettanomyces, this complex beer weaves classic brett farmhouse character with expressive, thirst quenching citrus. Its funky, fruity, peppery aroma leads into flavourful hints of sour cherry and bright lemon zest. Dry oak tannins round out a vibrant, refreshing finish. Stoked!
ARCHIVED